Pest Control Services For Restaurants
Need Help Keeping Your Restaurant Up To Code?
Rely On Us For Thorough Pest Control Services For Your Restaurant.
A spider hanging from the ceiling or roach scuttling across the floor can be enough to drive customers away from your restaurant  for good. Fortunately, a local pest control company can help you keep your kitchen and dining area clean and safe.
The Old Bay Pest Control pros will use eco-friendly products to eliminate pests and help you hold onto your customers.
Reach out to us today to get a free estimate on pest control services.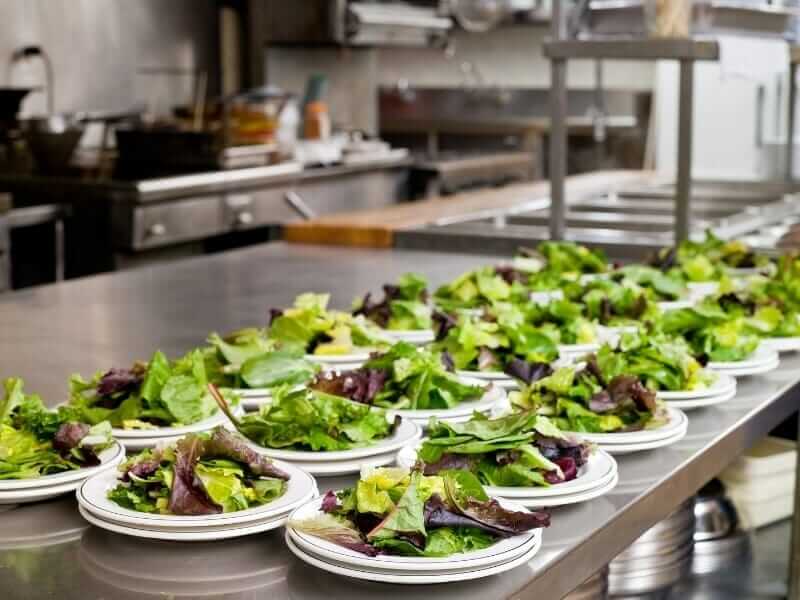 Will You Pass Your Next Health Inspection?
Hiring a pest control company for ongoing treatments is crucial to running a successful restaurant. Insects and rodents that make themselves at home in your building can:
Contaminate food with their urine, droppings and filth

Carry diseases like E. coli, typhoid, cholera, and salmonella

Harm your customers and damage the structure of your building
Keep your restaurant clean and up to code by scheduling prompt pest control services. E-mail now
Ryan is great to work with! He is professional, knowledgeable was very thorough which is what you want in pest control and removal. Ryan is honest and I appreciate that he did not try to scare me into buying services that I didn't need. He was able to identify what services I did need and took care of the pests. I had a great experience and would highly recommend Ryan and Old Bay Pest Control. Thanks for the great service.
Ryan was great! He called me and I explained I had uninvited squirrels living in my attic. He discussed the options to safely trap, or evict them humanely. When he arrived, luckily they were out hunting for acorns and he was able to seal the entry point and not I will sleep without the scratching noises of them dancing on my ceiling. I would definitely hire them again or recommend them to others. Squirrel free and loving it!
I was able to get a next day appointment for a squirrel issue in my attic. I was glad to get the problem taken care of quickly before the animal was able to do any damage. Ryan was very professional and explained what he found and showed me photos of the attic and roof access where the squirrel was getting in. He closed off the openings and I have not heard any activity in the attic since the repairs were made.