Local Termite Treatment Service
Could Termites Be Lurking in Your Home?
Expert Termite Control Company For Local Pest Control Services.
Are termites stressing you out? Eating you out of house and home? You are not alone. Termites cause billions of dollars in damage per year, and home owners spend over two billion dollars to stop them.
You only see termites come swarm once a year but they are eating 365 days a year. Call Old Bay Pest Control today and be pest free & stress free tomorrow! We guarantee it!
3 Signs You Have Termites
Termites like to snack on wood, so they often live under your deck or in your walls. Because of this, it can be hard to spot a termite problem. However, there are a few signs you need termite control services, such as: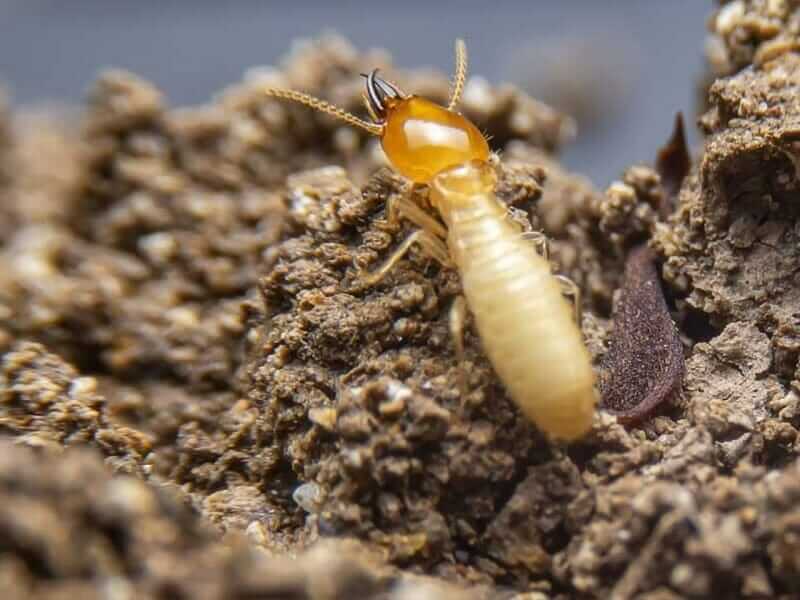 1. Exterior wood or tree damage
2. Soft clicking noises in your walls
3. wood that sounds hollow when tapped
Don't wait to call in the pros when you see signs of termites. Schedule an appointment for termite treatment today.
Ryan is great to work with! He is professional, knowledgeable was very thorough which is what you want in pest control and removal. Ryan is honest and I appreciate that he did not try to scare me into buying services that I didn't need. He was able to identify what services I did need and took care of the pests. I had a great experience and would highly recommend Ryan and Old Bay Pest Control. Thanks for the great service.
Ryan was great! He called me and I explained I had uninvited squirrels living in my attic. He discussed the options to safely trap, or evict them humanely. When he arrived, luckily they were out hunting for acorns and he was able to seal the entry point and not I will sleep without the scratching noises of them dancing on my ceiling. I would definitely hire them again or recommend them to others. Squirrel free and loving it!
I was able to get a next day appointment for a squirrel issue in my attic. I was glad to get the problem taken care of quickly before the animal was able to do any damage. Ryan was very professional and explained what he found and showed me photos of the attic and roof access where the squirrel was getting in. He closed off the openings and I have not heard any activity in the attic since the repairs were made.